We had such a fantastic time at Sayers Croft on Wednesday. First, we met Emma our guide for the day who talked us through some safety rules. We then had our first activity, pond dipping. We found water beetles, pond skaters and snails to name a few. After a quick snack we then played the water cycle game and learnt some very grown up words; evaporation, condensation and precipitation.
Once we had our delicious lunch, it was time for the river walk! We donned our wellies and waded through the water, going under the troll bridge and over the fallen tree trunk! We were very excited to add some muddy war paint to our faces and arms. Once we had dried off and had a quick outfit change it was time for our last activity, natural art. We walked through to the wooded area and worked in teams or independently to create some pictures and structures with natural materials.
We had such a lovely day, the children were impeccably behaved and got involved in all activities. Thank you to our parent helpers too.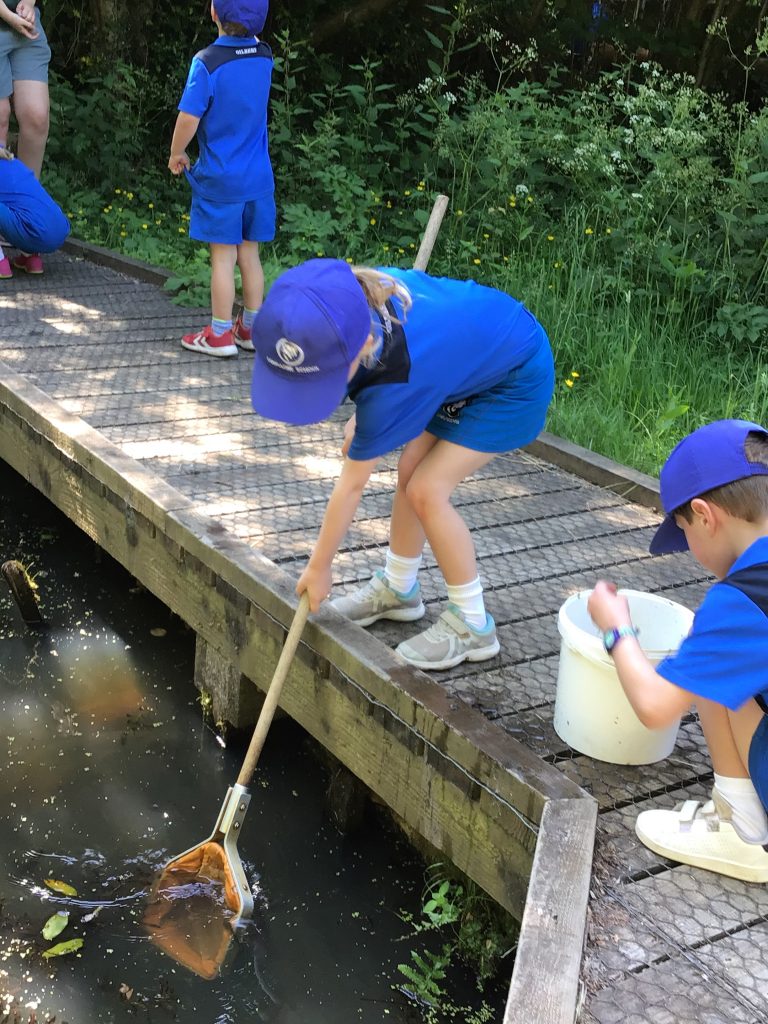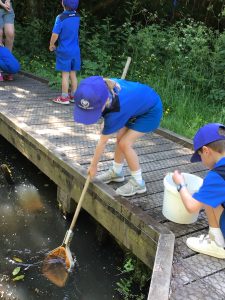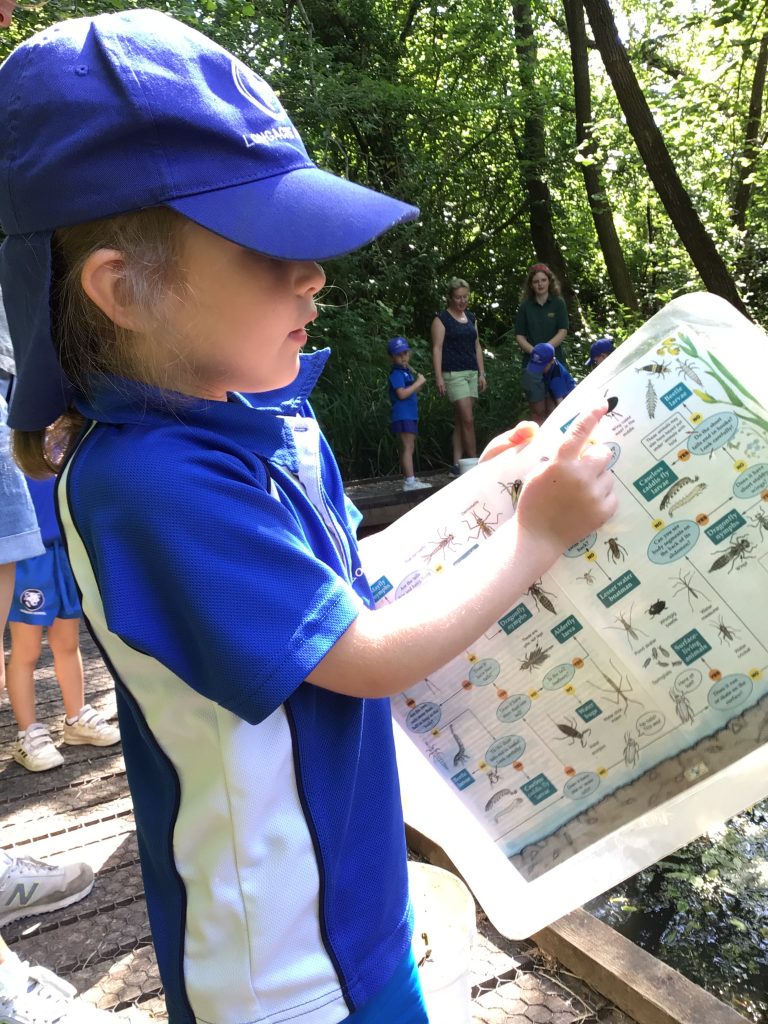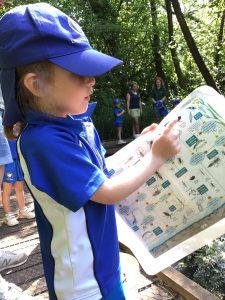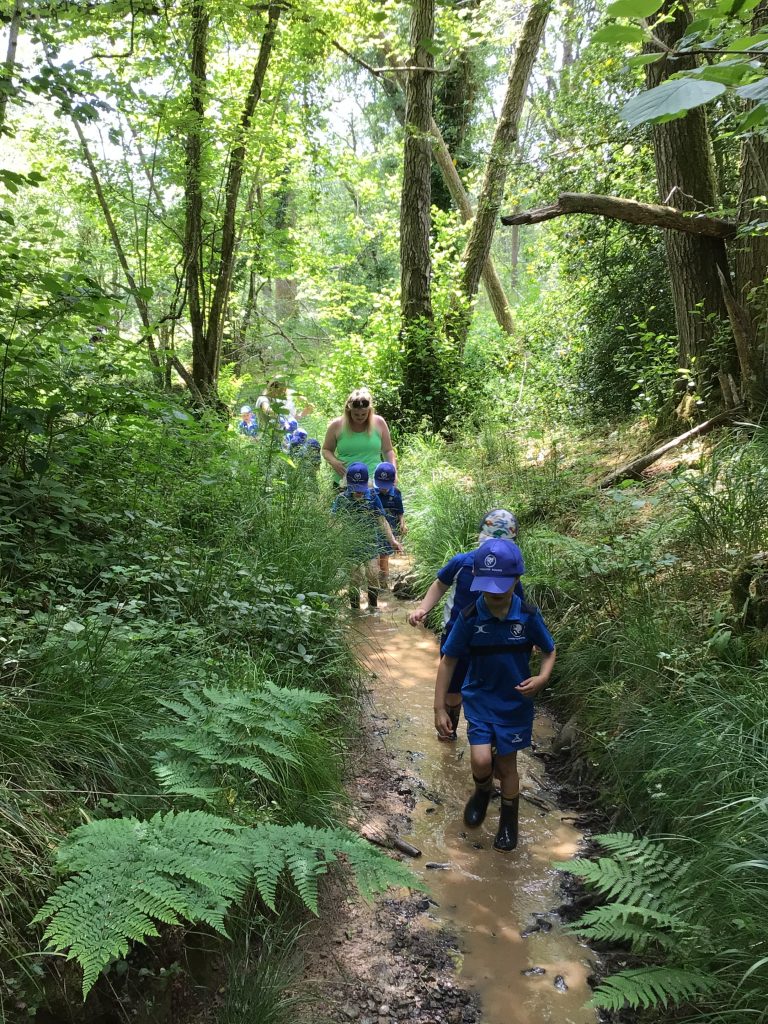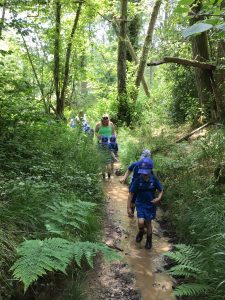 Categories:
News