After the disappointment of cancellations and postponements of the last few orchestral days, our more advanced instrumentalists were very happy to jump on the minibus and head off for a wonderful day of music at King Edward's School, Witley. We joined other Prep schools with their young learners, and the KESW Orchestra. Our instrumentalists did brilliantly to dive straight in and to keep up with the pace of a full orchestra, and all of the sight-reading!
The children worked very hard on some fantastic contemporary pieces, including the rhythmically challenging "Tequila", with its syncopation and "Eye of the Tiger" with impactful dynamics. "Let it Go" and "Raiders March" with their well-known melodies were a big hit.
All of our Longacre pupils were amazing! I was seriously impressed with how confident they all were to chat with pupils from the other schools, to raise their hand to answer questions in a room full of much older children; not to mention their confident playing (many of them tackling new notes). I'm so glad that the parents could watch their children perform in this full orchestra. With past pupils, Oscar and Sandy leading us on the drums and trombone in many of the pieces.
Music making on a sunny day – what could be better! A big thank you to KESW for their wonderful hospitality, and to Mrs Burgess for joining us on our fun day.
Chloe du Pon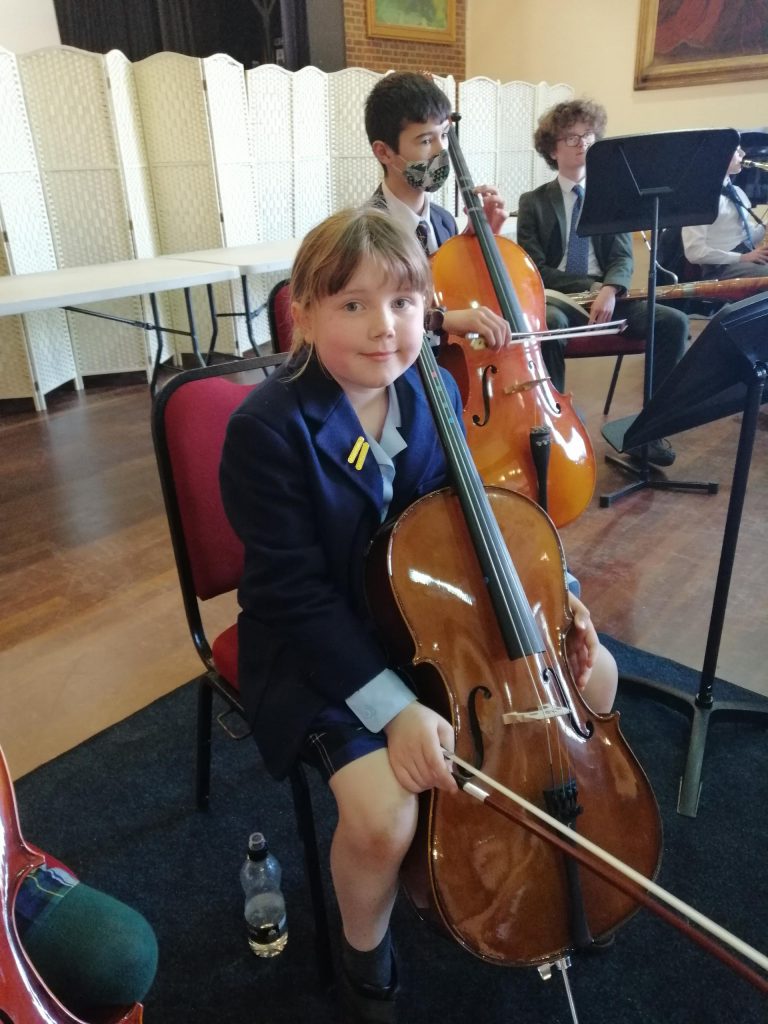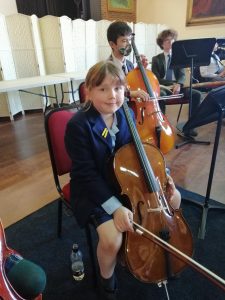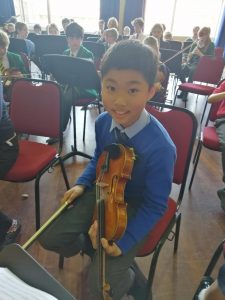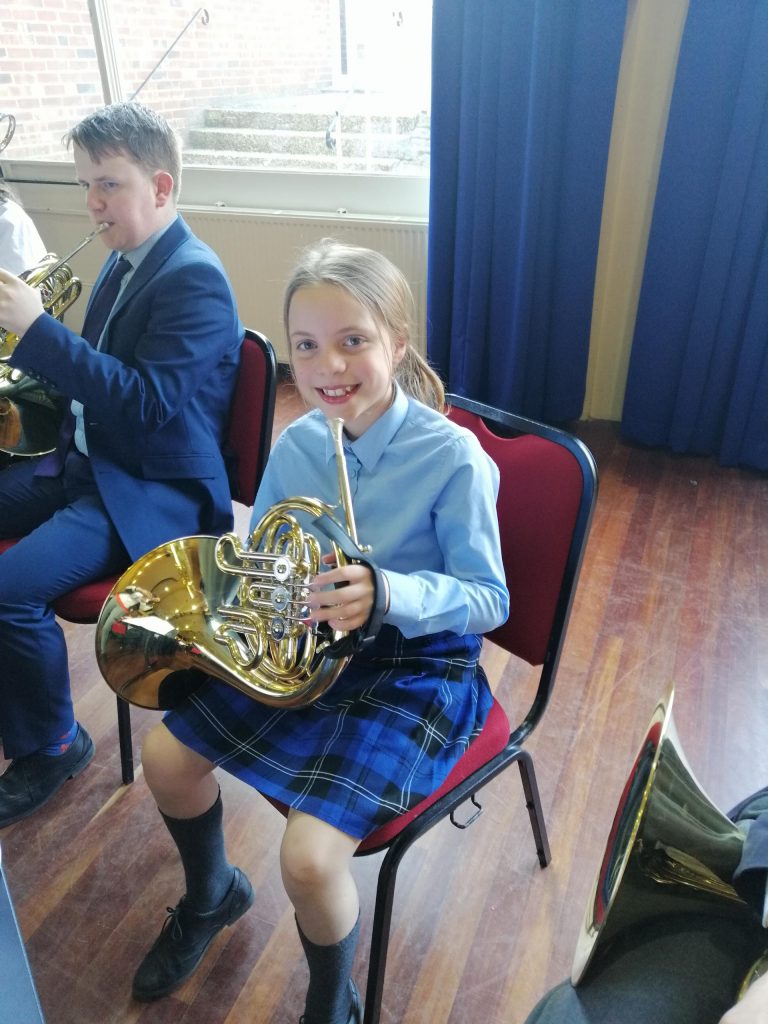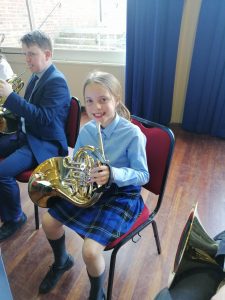 Categories:
News