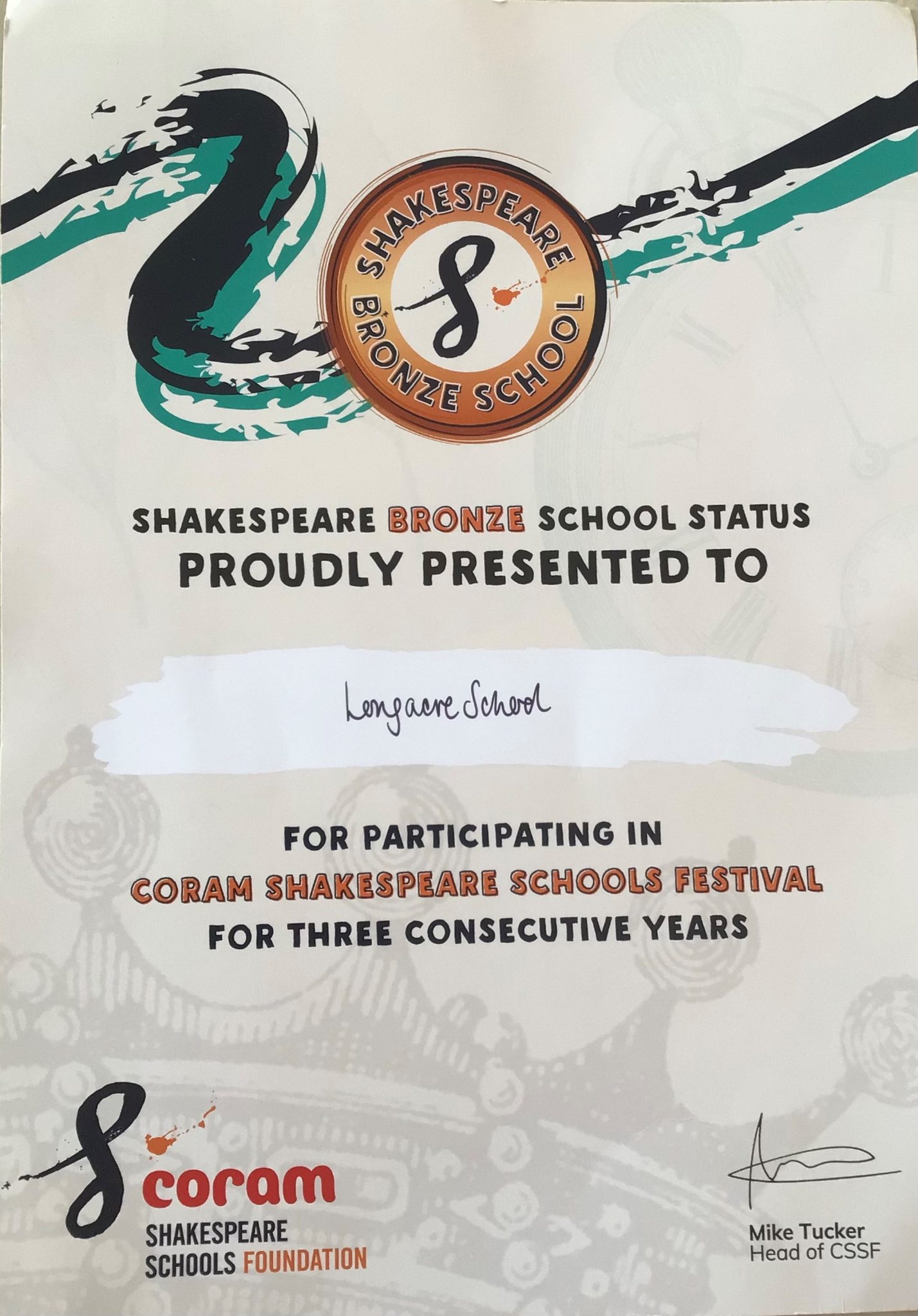 Following 3+ years of involvement with the Coram Shakespeare Schools' Foundation, we are delighted to announce that Longacre School has been presented with the Coram Shakespeare Schools Foundation Bronze Award.
Transforming the lives of young people, the Coram SSF aims to promote life skills, social cohesion and ambition, promote education attainment in literacy, literature and the performing arts, and provide a unique cultural and creative experience to young people from all backgrounds.
Using the power of Shakespeare, thousands of young people from across the UK come together every year to perform abridged Shakespeare plays on professional theatre stages from Northern Stage in Newcastle to G Live in Guildford.
Categories:
News